Coaching helps people address their thoughts and build a creative process to move towards a preferred future and a place where they can thrive.         
When it comes to solving conflicts, closing gaps of division, or framing conversations in an effort to start the ball rolling, many of us choose to skip over the obvious. The societal trend is to get information from a book or listen to a podcast – which usually yields a pseudo-outcome that provides a calm for the moment. However, working through a situation requires a commitment to set aside intentional time for listening and learning to eliminate traditional patterns and look at new possibilities.          
Our Reachable Reconciliation Coaches are ready to help individuals and teams achieve their desired outcomes by focusing on the issues they want to address, find pathways to reach goals and offer encouragement and affirmation.   
Coaching is an effective way to make change. Reachable Reconciliation coaches will always: 
Meet regularly to address issues, work through obstacles, offer new perspectives and to meet or exceed expectations
Evaluate regularly to see if coaching is bringing about results and serving your needs
Celebrate a successful coaching experience when goals are met and positive change has been made
Relationships matter to us and that is the heart of our coaching practices. Our goal is to create a partnership that's a safe space and trusting environment. Rather than going big, Reachable Reconciliation Coaches will start where you are and focus on short-term wins!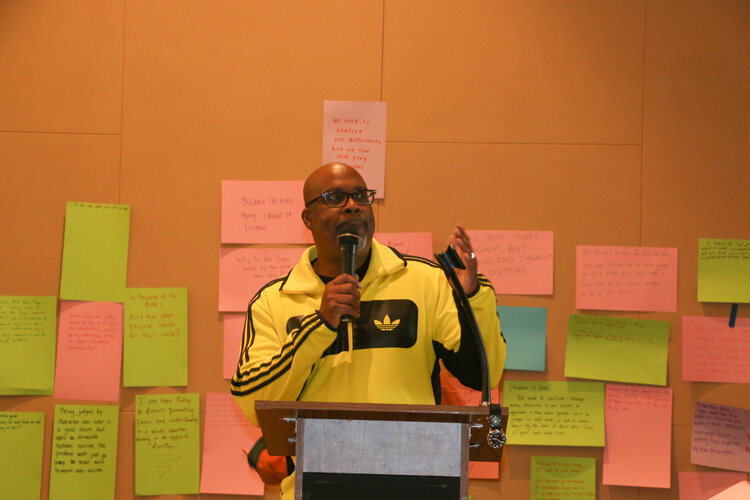 SIGN UP FOR YOUR COACHING SESSION AND GET A FREE 30 MINUTE INITIAL CONSULTATION
TESTIMONIALS
Here's What Everyone Else is Saying
Stacey & Delarisco Sumler
"Fred, Your message and your vision is inspiring. We're honored to call you our friend and can't wait to follow along on your journey of connecting communities and doing the great things that God has inspired you to do. You're an amazing person and you're going to do amazing things! We love ya!"
Jane Angha, Fort Myers, Florida
" I know that I will never fully comprehend the damage that systemic race issues have caused in people, communities and one's own worldview. But I can learn, change my behavior and share what I am learning with others - so together we can make lasting changes…in ourselves, homes, schools, work places and our communities. The Reachable Reconciliation experience was powerful, heart-breaking and just in time."
Andy Breckwoldt, Houston, Texas
"Reachable Reconciliation was a game-changer for me. I was feeling called to do something ,but overwhelmed and struggling with how to make a difference. I discovered (with a little help from Fred and others in my cohort) that progress was within my grasp- by simply starting with the people around me and taking one thoughtful step at a time. I am excited to see where it will lead."
Matt Robinson, Lead Minister, Parkside Christian Church
"Several times, Fred has blessed our church with his wisdom and guidance. He is an intuitive and insightful leader. He is gifted in being able to see the invisible lines drawn and guide us toward reconciliation in very difficult situations. He's also helped our staff become a more supportive and understanding team while challenging us to step out of our comfort zone. I am so thankful for his giftings and his friendship."
Josh Ganados, Director of Diversity Equity & Inclusion, Twin Cities Youth Organization
"The Reachable Reconciliation cohort helped our organization and team develop skills, a plan and a model for what reconciliation can look like within our team. Fred and Chris are top notch facilitators and teachers that use narratives, questions, and problem solving to help teams deal with the uncomfortable and often unaddressed conflict that can demotivate, deflate and disrupt teams and individuals. Where we previously had made attempts that too often led to more frustration or hurt, Fred and Chris offered a different and proven path. Reachable Reconciliation will encourage your team to engage in reconciliation, equip them with a framework and tools, and unite your team as they listen, learn and act."