Helping People Connect to Other People
Consulting
Church leadership teams, HR teams, Community councils, and business leaders are invited to utilize this powerful 5 session strategic planning that helps address the relational and systemic issues we face.
Coaching
Designed to give faith and community leaders access to experienced guides in reconciliation, the coaching track offers a strategic one on one opportunity for individualized transformation. Great for any leader navigating multiethnic decisions.
Show Support
Your investment deepens the work of reconciliation, allowing us to provide scholarships for group sessions, develop content, train facilitators and share the message of hope in reconciliation.
Group Sessions
Holistic learning happens when we can share stories, listen, and respond. Group sessions open the conversation around reconciliation in equitable and safe ways for participants from all cultural, ethnic, and geographical backgrounds.
REGISTRATION
Connect to a Cohort TODAY! Reachable Reconciliation Cohorts are forming now. Choose one of the following options And join us in this transformative, safe space.
Individual
With this choice you will be connected to a cohort of 5-10 other individuals OR added to a group session that meets your needs.
Groups
With this choice you receive 10 seats at the table for a specialized cohort built uniquely for your community. This option is great for leadership teams, small groups, neighbors, or business  leaders.
Use code RRLaunch for a special discount celebrating the launch of our new site!
Join us for a five-month training course that will help your congregation and community move toward real-world reconciliation.
It's common to feel awkward and uncomfortable about the topic of race and racial tensions in our culture—to not know what to say or how to say it. But with courage and a willingness to address these tensions within your life, ministry, and community, reconciliation can happen. This course is the first step.
Reachable Reconciliation offers a powerful way to listen, learn, and have relationship-building conversations about race, diversity, and responsibility.
SESSION 1: REACTIONS
Exploring our own reactions and how these play into conflict
Session 2: Reflect
Study and learn the art of reflection as a process understanding a holistic view of unreconciled relationships.
Session 3: Repair
Practice the process of reconciliation learned in sessions 1 &2 while deepening our understanding of empathy and healing.
Session 4: Reach
Process the ways in which a reconciled relationship can multiply in a community.
Session 5: Relationship
Celebrate, reset, and realign our stories as we share the intrinsic and extrinsic progress of the 5 sessions.
Five LIVE online training sessions (90 minutes each month) with your facilitator Fred Oduyoye
Additional materials, assignments, and resources sent to your cohort between sessions
A private online community to connect, discuss, and share ideas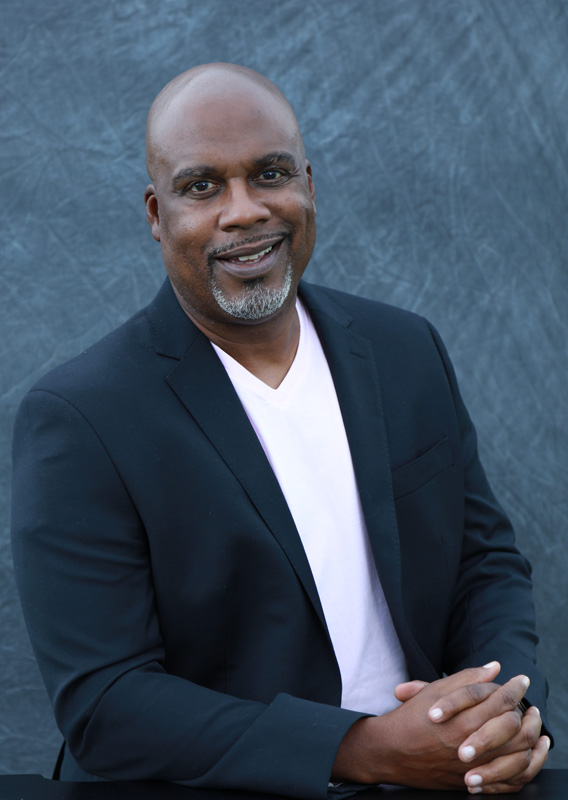 Hello! I'm Fred
Founder
Fred Oduyoye lives in Cincinnati Ohio and is the Founder of Reachable Reconciliation, Inc, an organization and national movement designed to help people integrate into unfamiliar spaces of conversation and relationship. He has been working with and coaching leaders since 2007. He was a National Urban Training Director at Urban Youth Workers Institute for 9 years. Fred has also worked as the National Director of Partnerships/Networking for Youth Specialities for 4 years and is an Advisory Committee Member of the National Network of Youth Ministries. A hobby that Fred enjoys is training and coaching soccer players.
This is the right time to learn, teach, and equip yourself and others to have conversations that heal, reconcile, and transform.
Free 20 Min Chat
Schedule a free chat with a Reachable Reconciliation Representative to learn how we can engage you or your team.
Book Appointment
We'd love to meet you! Click here to lock in your date!
Get Connected
Contact a staff person to learn how to join Reachable Reconciliation conversations and social media dialogues.
TESTIMONIALS
Here's What Everyone Else is Saying
Stacey & Delarisco Sumler
"Fred, Your message and your vision is inspiring. We're honored to call you our friend and can't wait to follow along on your journey of connecting communities and doing the great things that God has inspired you to do. You're an amazing person and you're going to do amazing things! We love ya!"
Jane Angha, Fort Myers, Florida
" I know that I will never fully comprehend the damage that systemic race issues have caused in people, communities and one's own worldview. But I can learn, change my behavior and share what I am learning with others - so together we can make lasting changes…in ourselves, homes, schools, work places and our communities. The Reachable Reconciliation experience was powerful, heart-breaking and just in time."
Andy Breckwoldt, Houston, Texas
"Reachable Reconciliation was a game-changer for me. I was feeling called to do something ,but overwhelmed and struggling with how to make a difference. I discovered (with a little help from Fred and others in my cohort) that progress was within my grasp- by simply starting with the people around me and taking one thoughtful step at a time. I am excited to see where it will lead."
Matt Robinson, Lead Minister, Parkside Christian Church
"Several times, Fred has blessed our church with his wisdom and guidance. He is an intuitive and insightful leader. He is gifted in being able to see the invisible lines drawn and guide us toward reconciliation in very difficult situations. He's also helped our staff become a more supportive and understanding team while challenging us to step out of our comfort zone. I am so thankful for his giftings and his friendship."
Josh Ganados, Director of Diversity Equity & Inclusion, Twin Cities Youth Organization
"The Reachable Reconciliation cohort helped our organization and team develop skills, a plan and a model for what reconciliation can look like within our team. Fred and Chris are top notch facilitators and teachers that use narratives, questions, and problem solving to help teams deal with the uncomfortable and often unaddressed conflict that can demotivate, deflate and disrupt teams and individuals. Where we previously had made attempts that too often led to more frustration or hurt, Fred and Chris offered a different and proven path. Reachable Reconciliation will encourage your team to engage in reconciliation, equip them with a framework and tools, and unite your team as they listen, learn and act."
Fred@reachablereconciliation.com